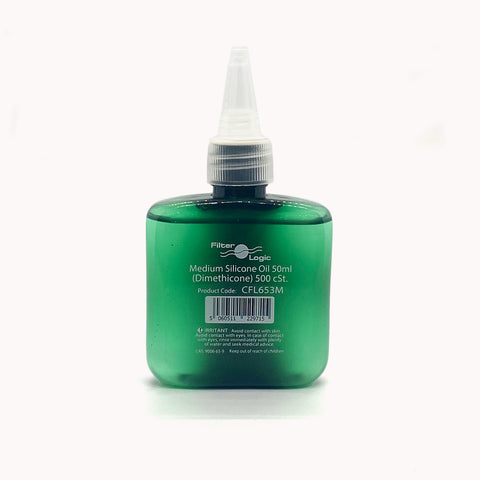 Professional Medium Silicone Oil (Dimethicone) 500cSt. for Espresso Coffee Machines - Seal Gasket O-Ring Plumbing - 50ml
CFL653M - Filter Logic 50ml Silicone Lubricant Treadmill Oil Universal Shock/Hinges

FilterLogic Medium Silicone Oil (Dimethicone) 500cSt is intended for lubricating o-rings and gaskets, reducing the friction where surfaces compress, greatly extending the life of such parts and preventing 'cracks' in the seals from occurring.

Long lasting

Useful in many applications / appliances

This product is suitable for a number of different applications, including but not limited to coffee machine seals, gaskets, portafilters, door hinges, garden hose threads and much more.

Directions for Use: Simply apply the recommended* amount of oil to the required surfaces. Store sealed in a cool, dry place. The shelf life of this product is 5 years from date of manufacture.