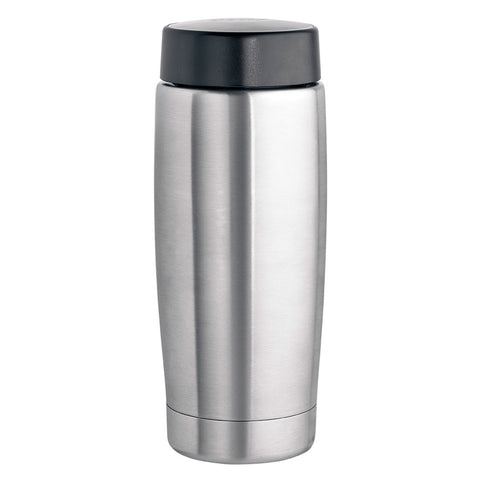 Jura Stainless Steel Vacuum Milk Container 0.6 litres / 20 oz
The elegantly shaped, stainless steel vacuum milk container is a practical addition for all lovers of milk specialities. Thanks to its familiar tried-and-tested principle, it holds 0.6 litres and keeps the milk cool throughout the day.
Its styling is fully in keeping with the JURA design.

Optimum conditions for milk
The selected materials, ingenious design and elegant look of the JURA milk containers provide the perfect milk storage solution for any milk capacity and customer requirement. Connectors designed especially for JURA coffee machines combined with intuitive maintenance and cleaning operations guarantee optimum milk hygiene right up to the finished product in the cup.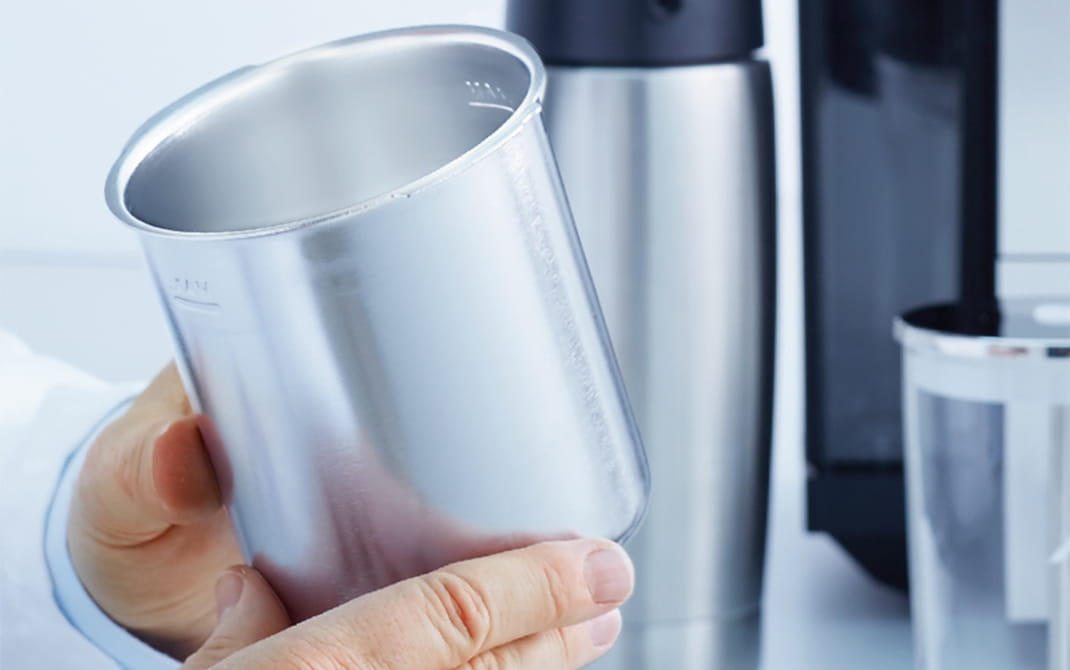 Hygiene made easy
Close-fitting connectors create airtight connections between the milk container, milk pipe and milk nozzle. Easy to connect and disconnect in just a few steps, optimum milk hygiene is guaranteed whether you are preparing a speciality coffee with milk or during the automatic milk system cleaning that follows.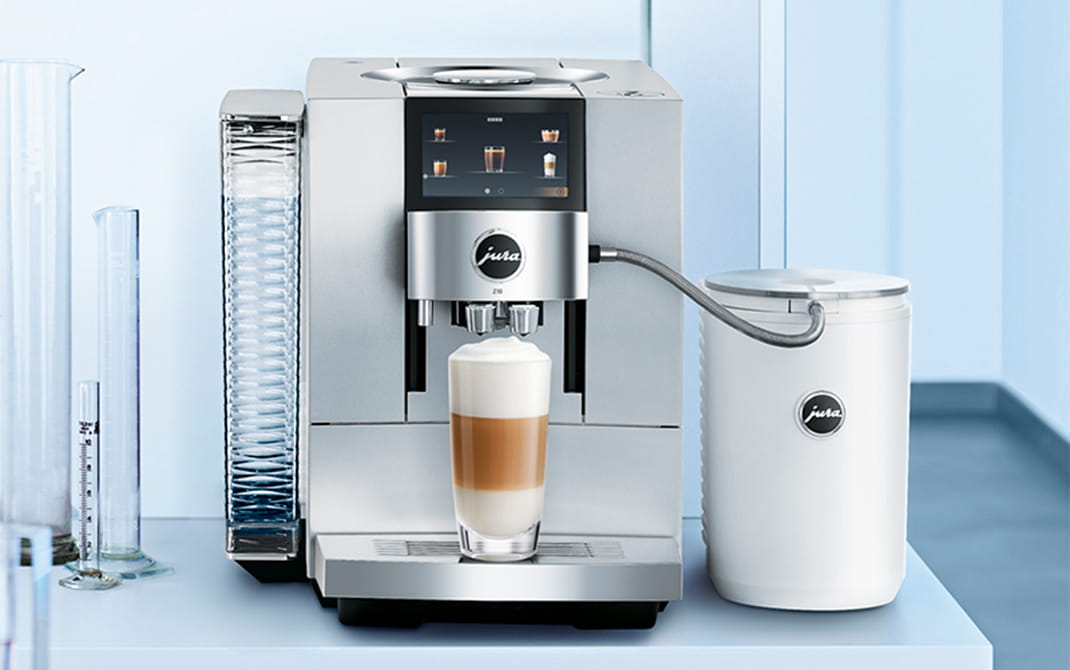 Guaranteed hygiene when using milk
Top-quality materials, airtight connections and optimum temperatures from the milk container to the cup guarantee complete milk hygiene. Thanks to the milk hygiene guarantee every speciality coffee with milk is prepared to the highest standard of quality, flowing into the cup topped with a fine, feather-light milk foam every time.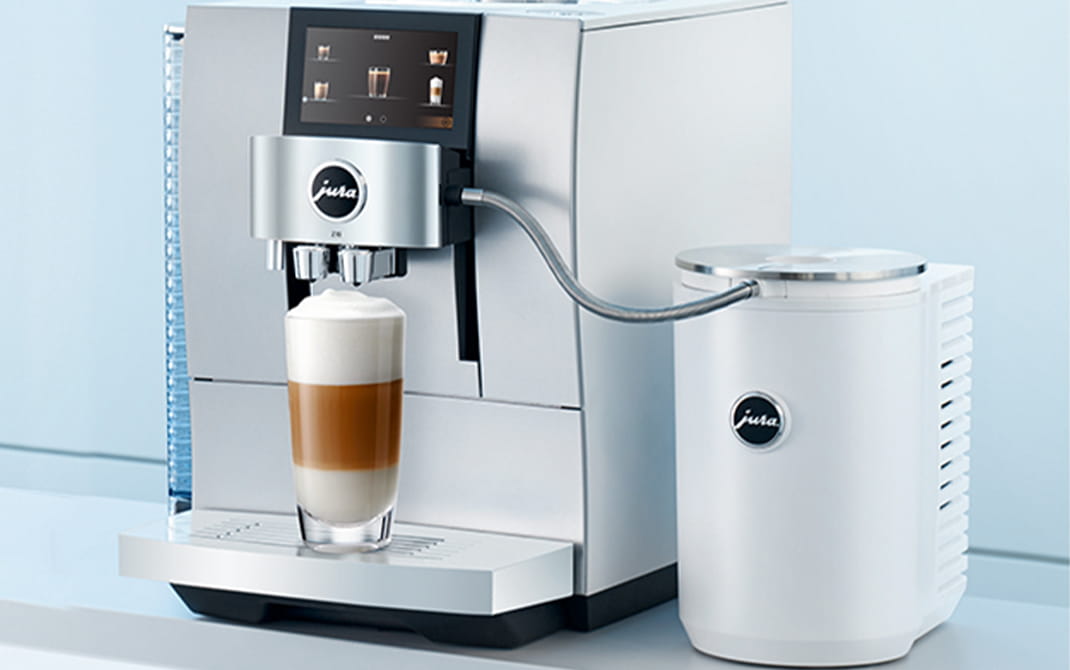 | | |
| --- | --- |
| Container Volume | 0.6 L |
| Weight | 0.5 kg |
| Width | 7.5 cm |
| Height | 22.2 cm |
| Depth | 7.5 cm |
| Article Number | 65381 |
Instructions for use Stainless steel vacuum milk container 0.4 L 
(PDF, 955.5 KB)