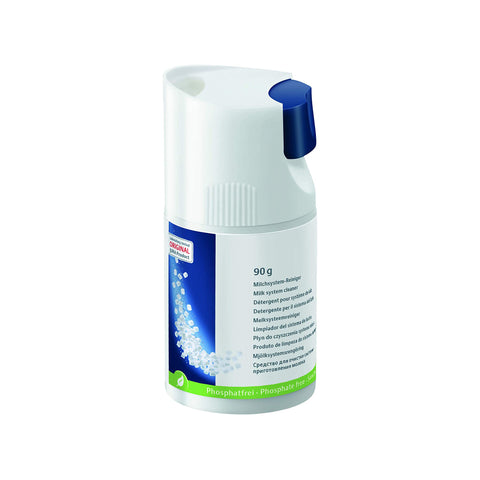 Jura Milk System Cleaner Mini Tabs 90g
Jura's replacement for the original Jura Milk Cleaning fluid which has now been discontinued.
Jura's milk system cleaner now comes in the convenient form of Mini Tabs.  Mini Tabs make cleaning even easier.  Click for the correct dose.  When used as part of Jura's automatic cleaning program, they effectively remove milk fats and proteins, keeping the milk tubes clean and hygienic for consistently fine milk foam. The 90gm option is suitable for up to 30 cleanings and the 180gm version is suitable for up to 60 cleanings.
Containing no phosphates this product will ensure the milk quality always remains at the highest level.
Usage:
One-click provides the exact amount of product you need.
Dissolve one dose in 250 ml of water, or simply click one dose into the cleaning container if your Jura model has one-touch cleaning.