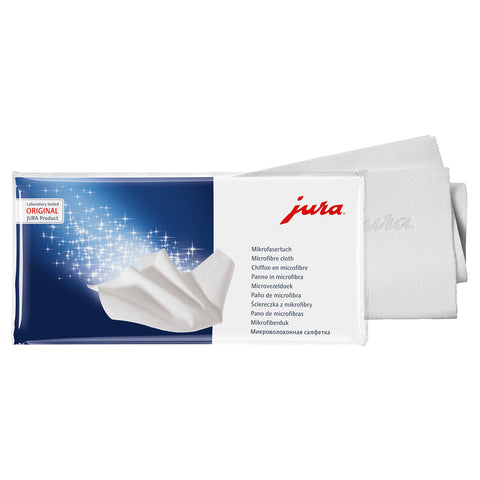 Jura Microfibre Cloth
Your little helper, that brings out the best in your JURA …

It takes a lot of effort to remove annoying fingerprints and water stains from your JURA automatic coffee machine with a standard cloth.

The microfibre cloth specially developed for JURA allows you to easily keep the front of your automatic machine looking pristine.

It is suitable for chrome, aluminium, metal, wood, textile and leather surfaces.